There are so many movable shelves manufacture, Brazilian cus
Writer:Huadu Steel Furniture :2020-02-14 09:47 Browse:℃
I am Tian, a foreign trade clerk of Huadu, and today I brought a case of movable shelves from a Brazilian customer to share with you. Speaking of the Brazilian customer Carlos Alberto, I was very impressed with him, so although I have not cooperated, I am already very familiar. Maybe this is the fate of Carlos Alberto and Huadu.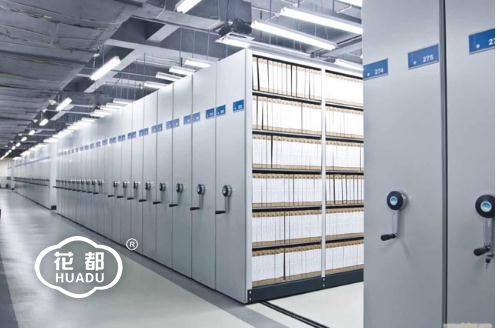 At the Canton Fair, Carlos Alberto has been to our booth and is very interested in a new accounting cabinet. At that time, he introduced me to himself: "My name is Carlos Alberto", but quickly added that this is not my real name, you will not want to know it because it is very long. I thought that Carlos Alberto was very humorous and friendly, so the later introduction of the product was relaxed, and I added more of my own understanding of the product. Carlos Alberto also agreed. I thought that we had great hopes to cooperation, but then we didn't work together because of some changes in Carlos Alberto's procurement plan. Even Carlos Alberto felt very sorry, saying that he would definitely cooperate again if he had the other opportunity.
Next, I have been interacting with Carlos Alberto. However, Carlos Alberto seems to be busy, and we have very few in-depth conversations. However, the day before yesterday I suddenly received a call from the Huadu office in Zhengzhou, saying that a Brazilian customer came to the Zhengzhou exhibition hall and asked if there was a Tian here. I quickly contacted Carlos Alberto to take over his business. The brand is there, cooperation is there, Carlos Alberto has a procurement plan again, and still chooses the Huadu movable shelves.
The Luoyang Huadu movable shelves is molded by high-quality cold-rolled steel plate, and the surface is processed by a dozen processes such as oil removal--rust removal--table adjustment--phosphating--cleaning-passivation. The latest internationally popular color matt electrostatic powder, high temperature plasticized, excellent anti-corrosion performance, a variety of colors for users to choose. Free graphics, professional design, make your purchase worry-free.