High quality Huadu movable shelves are the first choice for
Writer:Huadu Steel Furniture :2020-02-12 09:46 Browse:℃
On the 27th, good news came from the factory. Pepe, the director of the furniture company from Ecuador, personally came to Huadu, and under the exchange of the two sides, he finally signed a 150-group movable shelves contract. Pepe said that this cooperation is temporarily used as a market research. If the market feedback is enthusiastic, they will continue to choose our products. Here we would like to thank the old customers who have always supported us. Thank you for your support for so many years.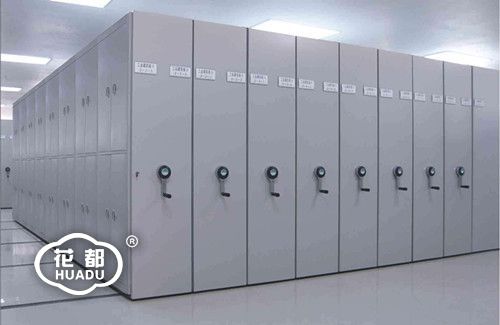 Pepe found us through the online inquiry. It happened that I received the call and had a simple communication with Pepe. Pepe was a very direct person and immediately made a plan to visit the company. I picked him up from the airport. "I'm Tian, Nice to see you." " Wow! Tian, you're looking great! I'm Pepe. " We started a pleasant journey of cooperation. Happy to share with him the scenic spots and customs of our ancient capital Luoyang. Pepe hopes that after the visit, he can personally feel the excitement of Luoyang.
Of course, in the final conquest of Pepe, in addition to the good impression of the Huadu team, the most important thing is the high quality performance of the Huadu movable shelves. The movable shelves is a new type product developed by Huadu in recent years. It's operability is more advanced than other compact shelves, its mobile performance is better, the track is more developed, and it can move in all directions. The use of high-quality cold-rolled steel as a cabinet ensures reliable quality and long service life. The surface adopts the popular color electrostatic powder, and the high temperature plasticization has excellent anti-corrosion performance. At the same time, precision bearings are used, the movement is more flexible, the friction is updated, and it almost no noise.
Before Pepe left, I took him to visit the Longmen Grottoes, Baima Temple and Mingtang, and took him to experience the characteristic snack street in the old city, which made Pepe very moved. He firmly believes that this return to his country is definitely not an end to cooperation, but a new beginning. Luoyang is so beautiful, and he trusts and loves Luoyang Huadu.