How do you find the right storage cabinet manufacturer?
Writer:Huadu Steel Furniture :2020-10-14 11:53 Browse:℃
It is only when you find a good storage cabinet manufacturer that you can buy a quality product. A reliable manufacturer will only make profits while ensuring the quality of the storage cabinets. To find a good storage cabinet manufacturer, we need to understand a few factors.

The production of storage cabinets is not the same as sales; production focuses on quality.
For the storage cabinet products, manufacturers and sales manufacturers or suppliers, brokers there is a big difference, the manufacturer and the biggest difference is the quality of the product, quality is responsible for, the manufacturer will not lift a stone to smash their own feet, while sales manufacturers, brokers, suppliers, the biggest purpose may be profit, the important thing is to get the product at a lower price, to sell at a higher price. Therefore, for the manufacturer of the production of storage cabinets, quality is the first.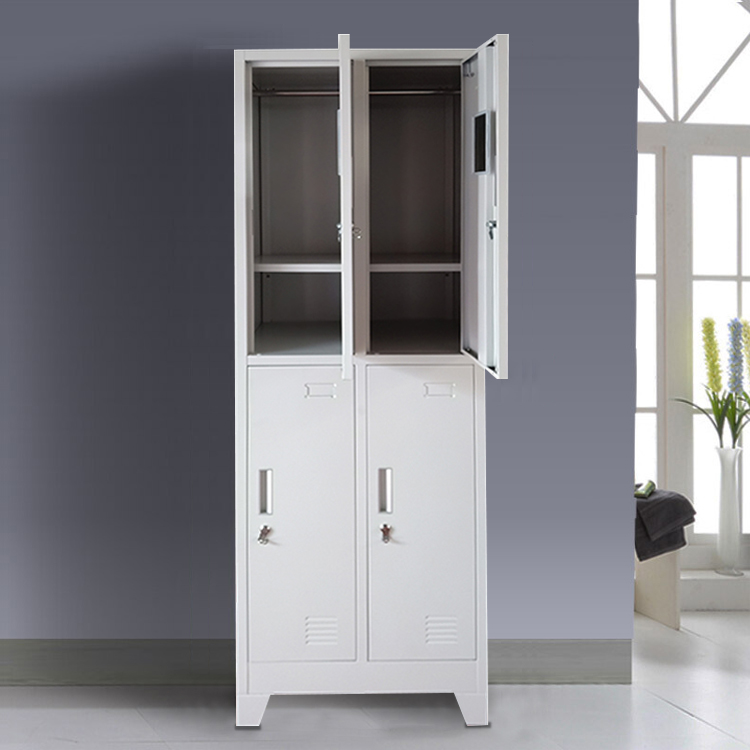 Factory Direct Storage Cabinets are for the benefit of customers
There are two kinds of manufacturers of storage cabinets, divided into direct sales of manufacturers and only to suppliers without direct sales of manufacturers. For the direct sales of the manufacturers of storage cabinets, the middle of the process is shorter, more direct negotiation and cooperation, more convenient after-sales, and most importantly, manufacturers of direct sales of storage cabinets can maximize the benefits to customers, the purchase of storage cabinets cheaper.

Choose a storage cabinet manufacturer, be sure to pick a professional!
Choose a storage cabinet manufacturer must be selected professional, because the storage cabinet is different from the general storage cabinet, storage cabinet in the production of the need for higher R & D technology, more professional production technology, more intelligent technology software and more sophisticated installation technology and so on, so choose a professional manufacturer of production storage cabinet, is the wisest decision!